HOME > R&D >
Development status
Planetary reducer with hydraulic brake system
Test result
Test method : Done each test like below pictures.

[Picture 1 : Performance test of planetary gear reducer with oil brake system]
Test condition
Product
Item
Target
Notes
Reducer for
shipbuilding
Opening pressure of oil brake
40±5(bar)
Horizontal length of
jig to work on rotary
system: 0.8m
Leakage
0(cc)
Max. pressure of oil brake
300over(bar)
Torque of oil brake
650over(N.m)
Max. torque
60,000over(N.m)
※ Done test with full stroke in actuator.
Test Equipment Specification.
1. 244.22 Actuator(MTS)
- Max static stroke : ±125mm
- Max Dynamic stroke : ±100mm
- Total force : 10.0ton
- Hydraulic Power Supply : 380/220 LPM, 3000psi
2. GT Controller
- Customized tests
- Automated test
- Data acquisition
- Multi-station tests
Opening pressure of hydraulic pressure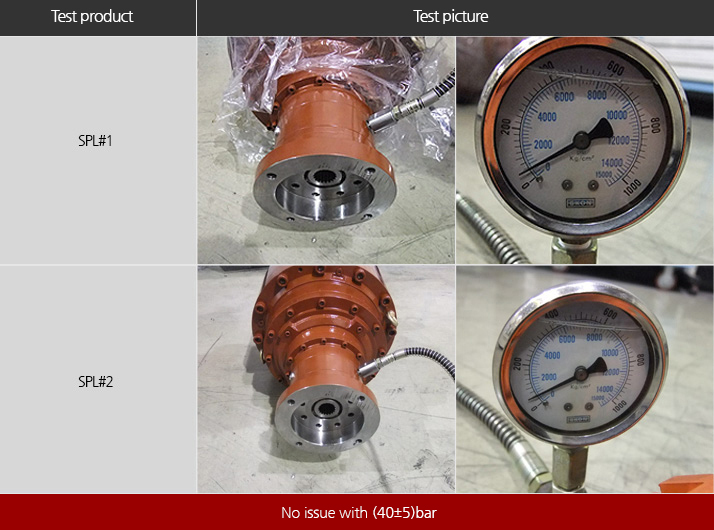 Leakage & max. pressure of hydraulic brake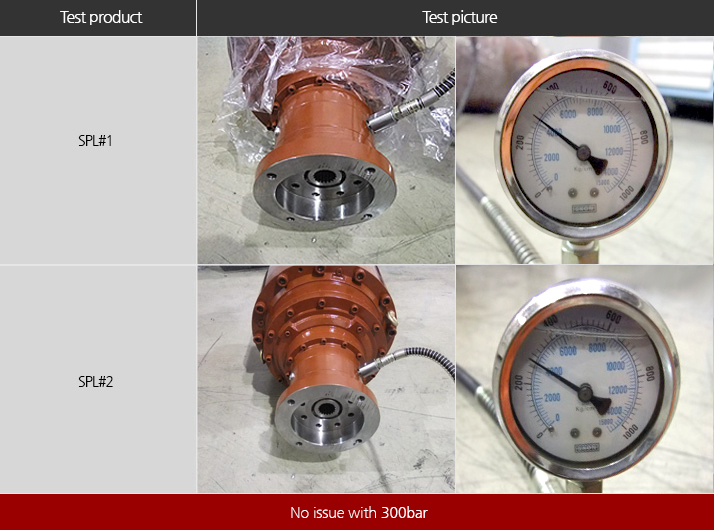 Torque of hydraulic brake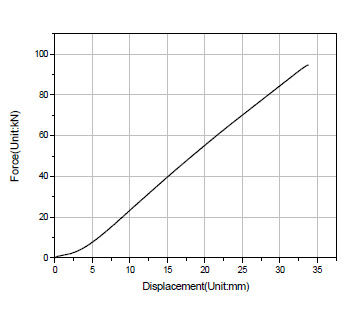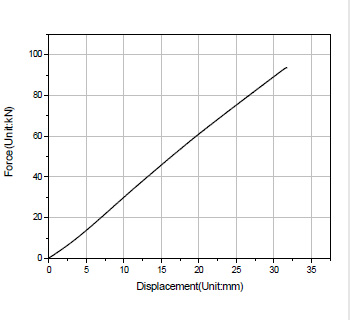 Max. torque